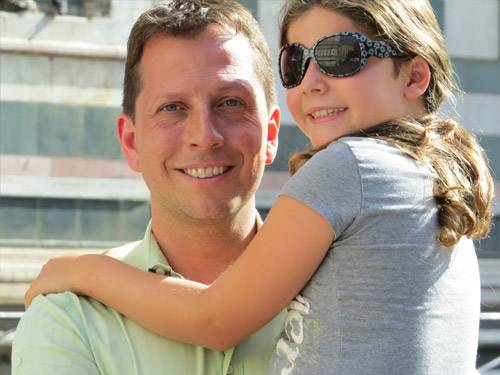 Initially, Orthokeratology attracted the interest of adults who wanted to enter certain careers such as pilots, police officers and the military. Many adults simply want to be able to see more clearly, both for distance and for near. Some people want to be able to see unencumbered by eyeglasses or daytime contact lenses. Soft lenses can feel dry after several hours of wear, particularly for individuals that spend considerable time on computer.
Ortho-K is particularly appealing for people who work in dusty, dirty environments that can make contact lens wear difficult. Others want to be able to play sports such as skiing, tennis or baseball without having to wear eyeglasses. Many people don't want to take the risks associated with LASIK or are not good candidates for LASIK because their corneas are thin or they have large pupils.
Ortho-K has the advantage that it can be discontinued at any time without permanent change to the eye. If modifications are needed to enable clearer reading, that is possible too. People of any age can benefit from the procedure, as long as their eyes are healthy.
Some Advantages to Orthokeratology over Contact Lenses or Glasses
Wearing Sunglasses is easy, and your eyes aren't extra sensitive from lenses.
Athletes see clearly whether on the field, on the court, or even in the pool.
Driving for Long Distances can be difficult with eyeglasses or contact lenses, especially when faced with dry eyes. OrthoK makes it safer.
Healthy & Comfortable Eyes – Your eyes will get the right amount of oxygen during the day without any interference from eyewear like contact lenses.
Multifocal Orthokeratology
Multifocal Orthokeratology is another advance in Ortho-K treatment. Beginning at about 40, people find they can see at distance through their eyeglasses or contact lenses, but have difficulty at near, for example reading or working on computer. Most eye doctors in East Brunswick, NJ will then recommend a bifocal or progressive eyeglass lens. Multifocal Ortho-K enables people to wear special lenses at night while sleeping, and they are then able to see clearly at both distance (i.e. driving) and near(i.e. reading), without the risks associated with LASIK.
OrthoK is safe and FDA approved for both adults and children.
For more information on Orthokeratology, contact Dr. Roth today for full details.